Wishing everyone a Merry Christmas and Happy Holiday Season. I'm sharing the last of my Christmas cards today, and proud of myself for mailing EVERY card BEFORE Christmas. I do believe it's the first time ever. I'm typically an after Christmas mailer.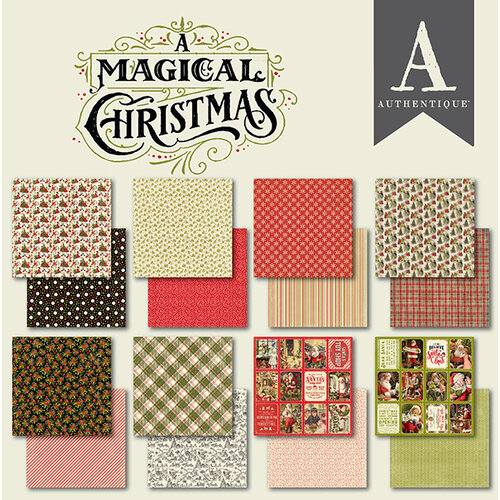 What I especially loved about the Magical Christmas" - 6 x 6 Paper Pad were the tiny prints which were perfect for the background in the "Joy" die cut - creating a beautiful, graceful card.
Here are the Spellbinders dies used:
Next up - the Nativity Creche card. The Authentique papers are so striking with the red and gold foil cardstock combo. The Nativity Creche die is another very old die from my stash.
The last card of the season was created for a young niece who enjoys frosty outdoor activities in winter. I also enjoyed sledding BUT these days it's more of a thrill to watch her sled. I can imagine the face plant in the snow as I'm crafting.
Sort of like the old saying, " those who can, do. Those who can't, craft", or something like that.
I'm a fan of peppermint striped paper and the combo with the red snowflake paper makes for a fun card with the hint of a peppermint white Christmas.
Thank you for stopping here today and happy crafting.